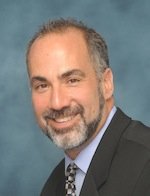 Evan M. Levow
Download VCard
Phone: (877) 593-1717
Cell: (856) 889-5181
Fax: (856) 429-7726

1415 Marlton Pike East #400
Cherry Hill, New Jersey 08034
New Jersey DWI Lawyer, Evan M. Levow the managing partner of Levow DWI Law, P.C. is a nationally recognized DWI defense attorney. 100% of his practice is devoted to DWI / DUI defense. Evan Levow is often referred to as the DWI attorney's attorney, as he is frequently sought out by other attorneys to discuss strategies on how to defend their own clients. He appears in local and national newspaper headlines, and has had numerous television and radio appearances where he speaks on the intricacies of DWI law and defense strategies. Evan teaches both the "Technical & Scientific Defenses in Alcotest Cases" and the "Defending a DWI Blood Case" courses at the New Jersey Institute for Continuing Education. He is a repeat guest speaker at the "Mastering Scientific Evidence in DUI / DWI Cases" annual conference, and for the past 3 years has taught the "DWI Defend With Ingenuity" course at the National DWI Seminar for the National Association of Criminal Defense Lawyers in Las Vegas. He has also taught the Continuing Education Alcotest Course for Connecticut lawyers. Evan has lectured to countless groups throughout the country on "Strategies to Win Bench Trials", breath testing, blood testing and field sobriety testing. He is currently authoring 2 books: The DWI Book - New Jersey and New Jersey DWI Defense: The Law & Practice.
New Jersey DWI attorney Evan Levow leaves no stone unturned when defending his NJ DWI clients. He is the only attorney in the state of New Jersey to own both breath testing machines, The Breathalyzer and The Draeger Alcotest® 7110. He bought these machines so he could understand their flaws so that he could better defend his clients. Evan represented the lead defendant in State v. Chun, the landmark DWI breath testing case in the New Jersey Supreme Court and the most important DWI case in New Jersey history. Mr. Levow was recognized by the College of DUI Defense for his exemplary work in State v. Chun and for the important role he played in shaping DWI defense and prosecution in New Jersey. Mr. Levow also represented the lead defendants in State v. Kent and State v. Renshaw, the landmark blood testing evidence cases in New Jersey. Evan's work in these cases changed how the state is required to present witnesses to establish how blood was drawn and tested, and allowed for the protection of the constitutional right to confront witnesses.
NJ DWI lawyer Evan Levow is 1 of only a handful of lawyers in the state of New Jersey qualified by The National Highway Traffic Safety Administration as an Instructor in field sobriety testing, which means that he is qualified to teach police officers how to properly administer the tests you may have been asked to perform road-side. Evan uses his in-depth knowledge of field sobriety testing to defend his clients. Evan is also certified by The National Highway Traffic Safety Administration in the DRE – the Drug Recognition, Evaluation and Classification Course.
Evan graduated Rutgers Law School in 1991 where he was awarded the William S. Kulp Scholarship Award for academic excellence and outstanding scholar potential. He was admitted to both the New Jersey and Pennsylvania Bars in 1991. In 1992, he was admitted to the Bar of the U.S. Court of Appeals 3rd Circuit. In 1995, Mr. Levow was admitted to practice law in front of the U.S. Supreme Court.
New Jersey DWI attorney Evan Levow has been included in the list of: Best Lawyers in America, 2008-2023; Super Lawyers 2010-2022; and US News & World Report Best Law Firms DWI/DUI Defense, 2012-2023. He is also President Emeritus of The DUI Defense Lawyers Association (DUIDLA). No aspect of these award advertisements has been approved by the Supreme Court of New Jersey. Read more about award methodologies here.
Evan Levow is an active and respected member of the DWI / DUI defense community. He is a member of: The National College for DUI Defense; The National Association of Criminal Defense Lawyers; The American Civil Liberties Union; The Association of Trial Lawyers of America; The American Bar Association; The New Jersey Bar Association; The Camden County Bar Association.
Evan Levow in his own words: "My practice is 100% DWI DUI defense litigation. Clients don't hire me to hold their hands and plead them guilty. Clients hire Levow DWI Law, P.C. to thoroughly assess their case and evaluate all relevant defenses, and then to aggressively fight for their rights and to seek the best possible results under the circumstances. I am a DWI trial attorney. I prepare cases as if they are going to trial. I always attempt to work out cases without a trial where that is in the client's best interest, but I am ready to take cases to trial if necessary."